Welcome to Sunrise Resort
Welcome To The Official & Only Sunrise Resort In-House Management Website, With Onsite Office Hours, Management and Maintenance 7-Days Per Week! Welcome to beautiful St. Pete Beach, Florida – Voted the #1 Beach in the United States by Trip Advisor. St. Pete Beach is where everyone in the know wants to be! Our beaches are famous for their pristine white sand that feels like sugar between your toes. Not to mention the inviting waters of the Gulf of Mexico – sparkling and warm – and nearly as fabulous as the cold margaritas served in our beach bars.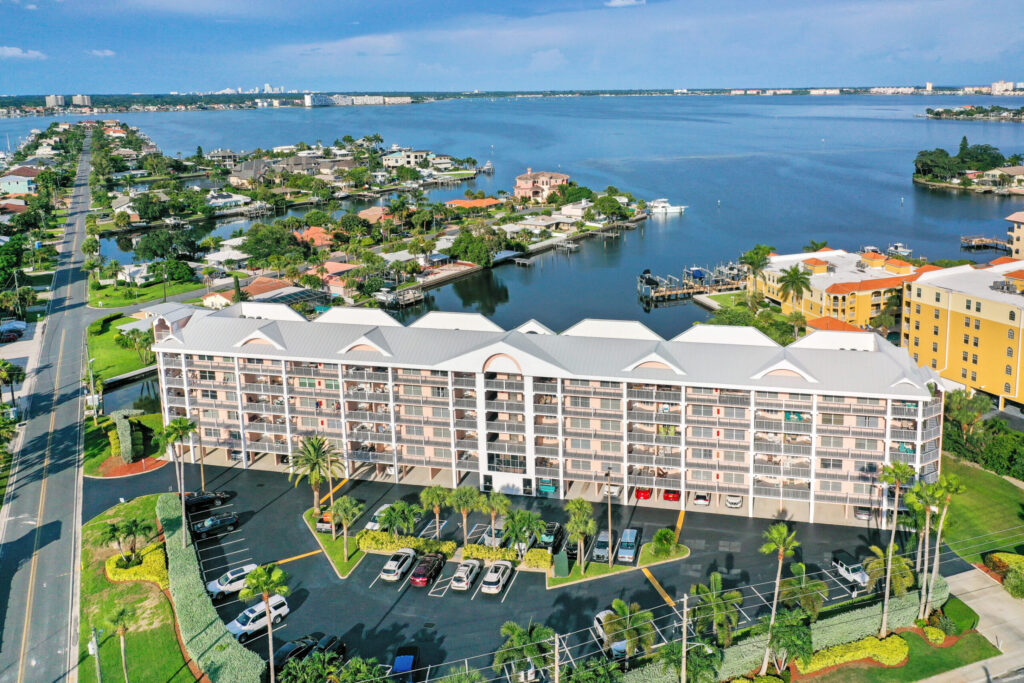 Affordable Weekly Rates
Our beaches are famous worldwide – but what is less known is that there are many local condos that offer you all the best that St. Pete Beach has to offer at a fraction of the price charged by the larger hotels. Sunrise Resort enjoys a place of pride in this category of tremendous value for money without compromise on quality and fun!
The Perfect Location
Located across the street and mid-distance between the Sirata and Tradewinds Island Grand Resorts, Sunrise Resort has THE premium location of all of the bayside properties. Walk to EVERYTHING! Public Beach access is a quick 3 minutes stroll from your front door. Within a 15 minute walking radius from Sunrise Resort, you can be at Publix; numerous great local shops; several local beach bar haunts and many great restaurants. From grouper sandwiches to authentic Mexican – the world is your oyster!
It is hard to imagine why you would want to leave the island; but, if you do venture out – you are only minutes away from downtown St. Petersburg! A cultural mecca, St. Pete is home to the Dali Museum, the Chihuly Exhibit, the James Museum of Western & Wildlife Art, the Imagine Museum, American Stage, and many other interesting venues, including Major League Baseball with the Tampa Bay Rays. Al fresco dining on the downtown waterfront is a passion with locals and visitors alike. The nightlife downtown ranges from cool jazz or rocking venues like Jannus Live, the Florida Orchestra at the Mahaffey Theater, opera and even flamenco dancing at Ceviche! What can't you do here?… You can't be bored!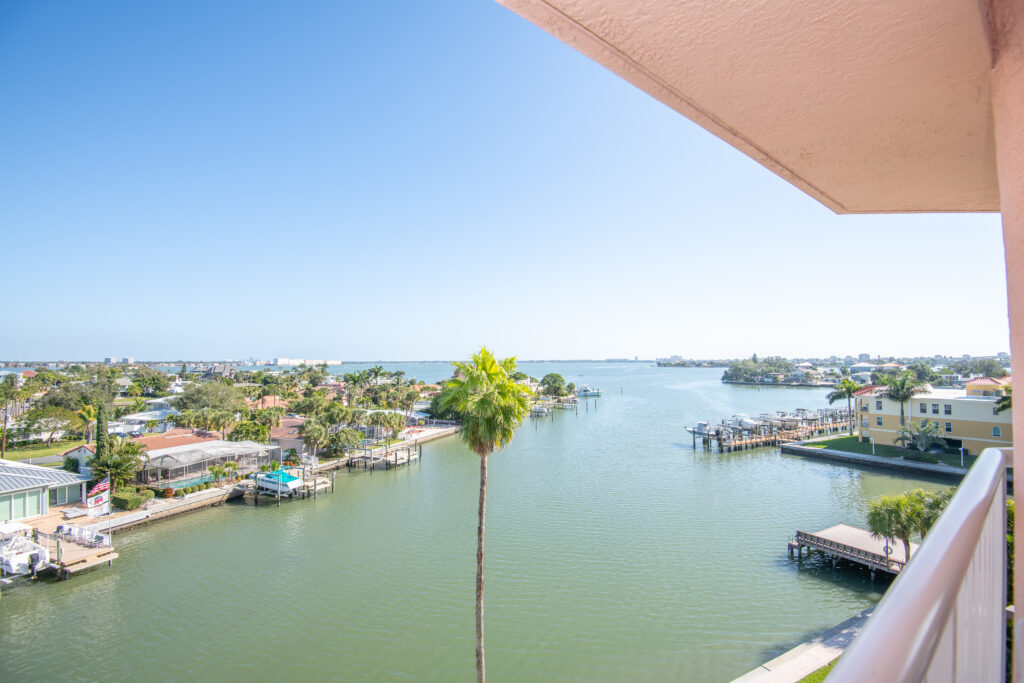 Sunrise Resort… Your Home Away From Home
At the end of each day, the comforts of your condo await you at Sunrise Resort. The air is cool, the beds are luxurious and the view is perfect. Relax in the heated pool or hot tub overlooking Boca Ciega Bay. Tennis, anyone? On the bayside of the building, there is a waterfront tennis court for you to enjoy!
Upstairs, your balcony enjoys a view of the pool and bay. From this vantage point you will enjoy magnificent sunrises. For maximum bliss, make sure to rise early enough every morning to catch this spectacular show – it's a beautiful way to start the day.

The full size condo kitchen is well-stocked with all of the modern conveniences you would expect in a top-notch property. Therefore, you only need to bring groceries & sunscreen, everything else is here… The only thing missing is you!
From Sunrise to Sunset, Sunrise Resort is the perfect spot for your Florida getaway!